Simmons Digital Claptrap
synthesis:
digital
chassis:
desktop device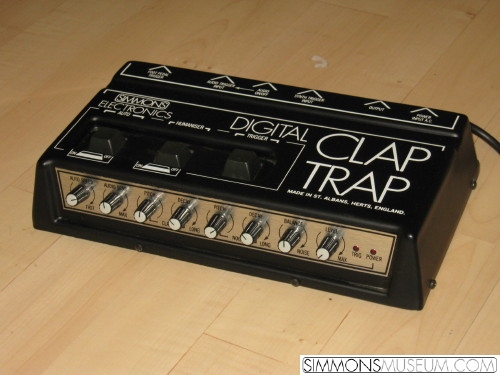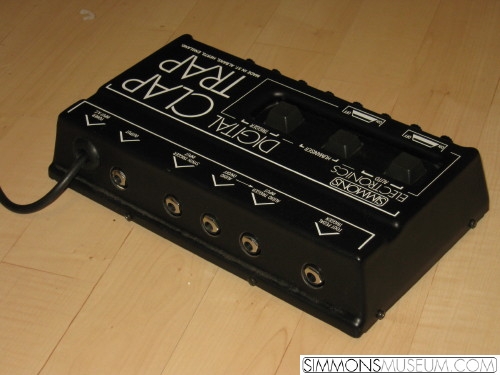 The Digital Claptrap was the last revision of the Claptrap series and entered the market in 1984. It was already produced at Alban Park, simultaneously with SDS7 and SDS8. It was really mass-produced and many of these devices are still in use. The main difference was -as you might derive from the naming- is the digitally sampled sound source: Inside the plastic chassis there is an eprom with a clap sample. The legend says that part of the Simmons staff was involved into the recoding of the sound base…
All in all an inexpensive way to get Simmons analog sounds. But onthe strength of the fact, that this was composed of pretty cheap electronic components, you should not expect the sound of an SDSV or SDS7.
As all desktop devices, the SDS 800 cannot be extended with additional modules.
The SDS 800 has been shipped with 4 Mark IV pads (structurally identical with SDS 9 and SDS 1000 pads) comprising 1 bassdrum pad and 3 small mono pads.